WHY R-WOW Lab?
Because we are:

> Compact and Powerful
> Strategic and Creative
> Professional and Experience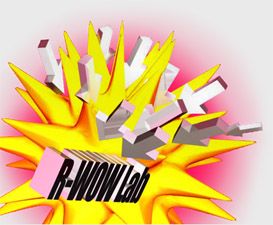 R-WOW Attitude

R-WOW Lab is about making an impact for your campaign, no matter the scope of the campaign will be.
It's about providing integrated marketing services to meet the demands of your ever-growing needs.
It's also about growing new ideas beyond just advertising, because it might not be advertising that's best for your brand.
We are focused, straight-forward, jargon free, and most importantly flexible, to help you reach targets.

R-WOW Service


We deliver:

… brand attitude. We inject personality into your brand.
… visibility. Reach your target via advertising.
… intimacy. Online advertising and direct marketing.
… the unexpected. Promotional ideas.
… right here, right now. Point-of-sale and display.
… support. Retail & channel marketing